Elliot Mealer was a successful football player at the University of Michigan.
On Christmas Eve 2007, he went for a drive with his father Dave, his girlfriend Hollis, and his brother Brock.
In a tragic twist of fate, his father and girlfriend were killed in a horrific car accident, and his brother was paralized from the waist down.
Brock was told he had a one percent chance of ever walking again.
Almost three years later, after intense physical training at the University of Michigan, Brock found his legs.
And not only that, U of M coach Rich Rodriguez asked him to WALK on the field and lead the Wolverines out for their first game of the 2010 season!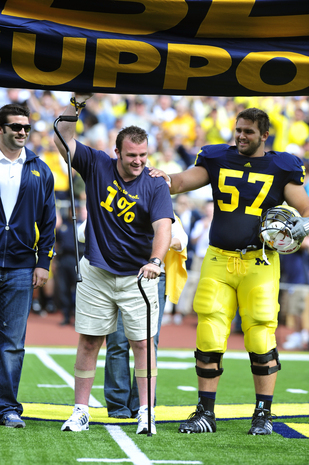 Read more of the story at AnnArbor.com:
From 'never' to walking: Brock Mealer will lead Michigan football team onto field Saturday